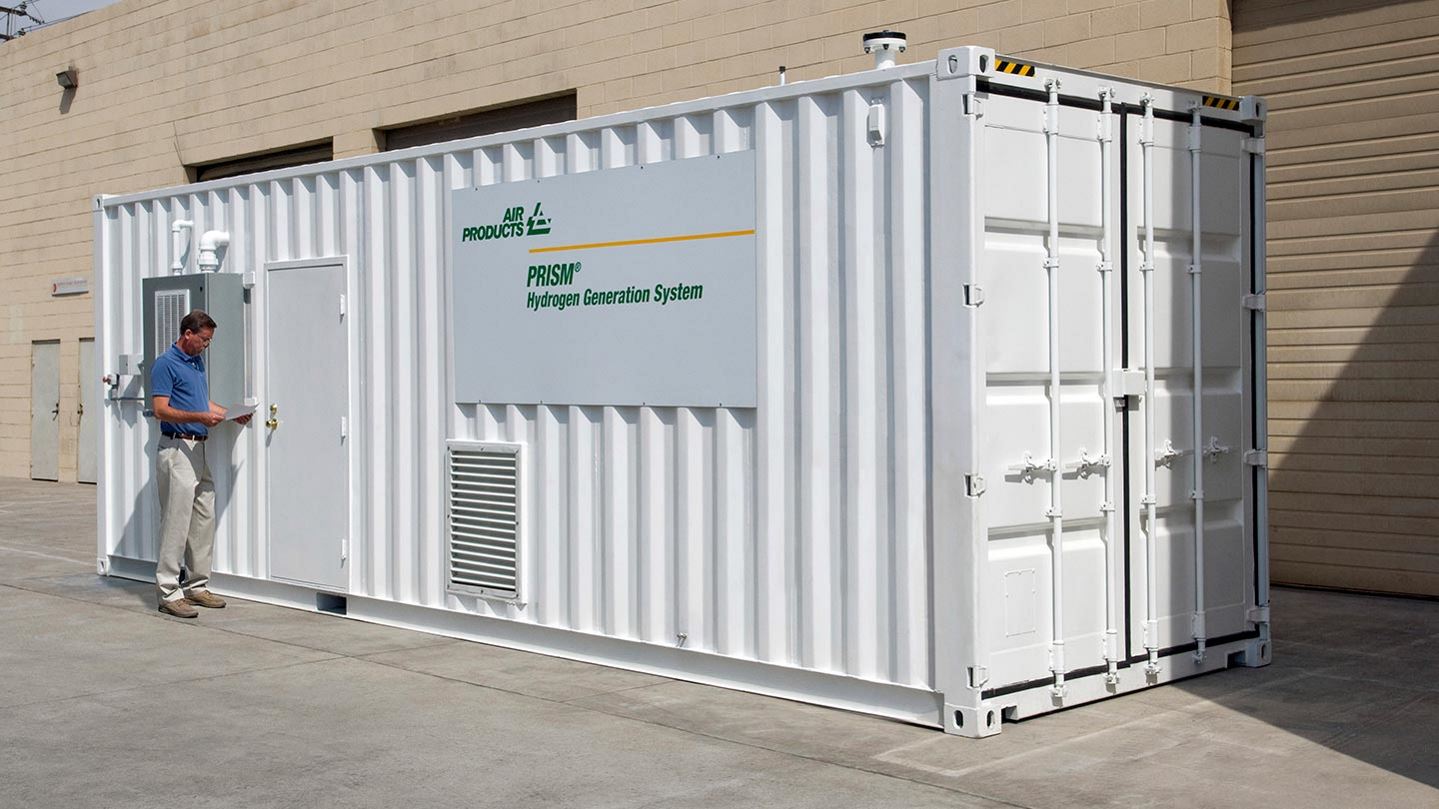 PRISM® On-site Hydrogen Generation and Plant Support 
Superior Performance. Proven Solutions.
Efficient. Compact. Reliable. Air Products PRISM® hydrogen generators use less natural gas and have the smallest footprint on the market. That means you save energy, lower your overall cost of hydrogen supply, and can have on-site hydrogen integrated into your operations quickly and easily. The on-site hydrogen generator's modular design allows for easy installation and fast start-up with unattended operation. An integrated liquid backup system helps ensure uninterrupted, reliable supply.
No one knows hydrogen like Air Products. We're the world's leading hydrogen supplier and operator of the world's largest hydrogen pipeline network. Customers rely on our technologies and experienced technical support to help improve process efficiency, optimize gas usage, and improve safety and count on us to provide cost-effective supply solutions.
Whether you are looking to replace an existing plant or purchase on-site hydrogen under a sale-of-gas agreement where Air Products owns and operates the hydrogen generator or are seeking on-site support and services for an existing hydrogen plant, Air Products team of on-site engineers and experts can help develop the optimal solution for your hydrogen supply needs.
Download PRISM® Hydrogen Generation Systems brochure
Hydrogen Supply Solutions
Sale-of-Gas: Air Products designs, installs, maintains, owns and operates plant at customer's site with dedicated production capacity and redundant backup supply for molecules via a supply agreement and guaranteed on-stream rate.
Sale-of-Equipment: Air Products designs and ships a turn-key plant to customer via a purchase agreement. Customer installs, owns and operates plant at their site and can purchase services and solutions packages from Air Products to support maintenance strategies, personnel training, and spare part management.
Powerhouse Hydrogen: Solutions to a New Array of Challenges Facing the Hydrocarbon, Petrochemical, and Transportation Industries
Hydrogen suppliers must develop innovative solutions to meet evolving market needs. Whether it is integrating an industrial gas complex or calling for temporary hydrogen, teaming with a far reaching and diverse hydrogen provider like Air Products, can open up new solutions that benefit the hydrocarbon and broader chemical and transportation industries.
Sarah Farnand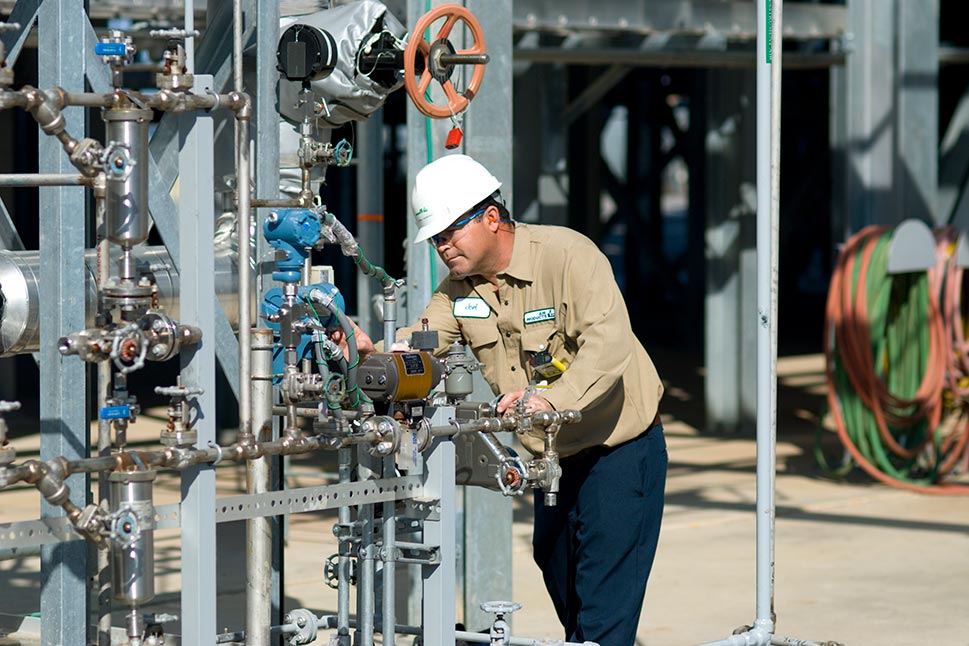 Plant Support Services and Solutions​
Air Products offers a comprehensive portfolio of services and solutions through our highly skilled staff at offices located around the world. Our team resolves customer problems related to air separation and hydrogen production plants with solutions that emphasize safety, reliability, and operating efficiency.
Need help with your cold box services? Our team of experts is here to help with new installation, replacement, maintenance and repair.
From plant assessments to engineering studies, maintenance and technical packages, operator training, and spare parts management, we are your one-stop shop for before and after plant sale support.
Industrial Gas Plant Support
Interested in on-site gas plants and services?
Air Products PRISM® generators and on-site plants offer solutions for cost-effective , efficient, dedicated on-site supply of hydrogen, nitrogen, oxygen, and argon with added services and support for customer-owned plants.
Contact Us
Ask the Expert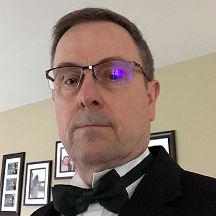 Ken Dapper
Global Product Owner - Engineering Manager, PRISM Hydrogen Generators
"How difficult is it to install and start-up a PRISM Hydrogen Generator?"