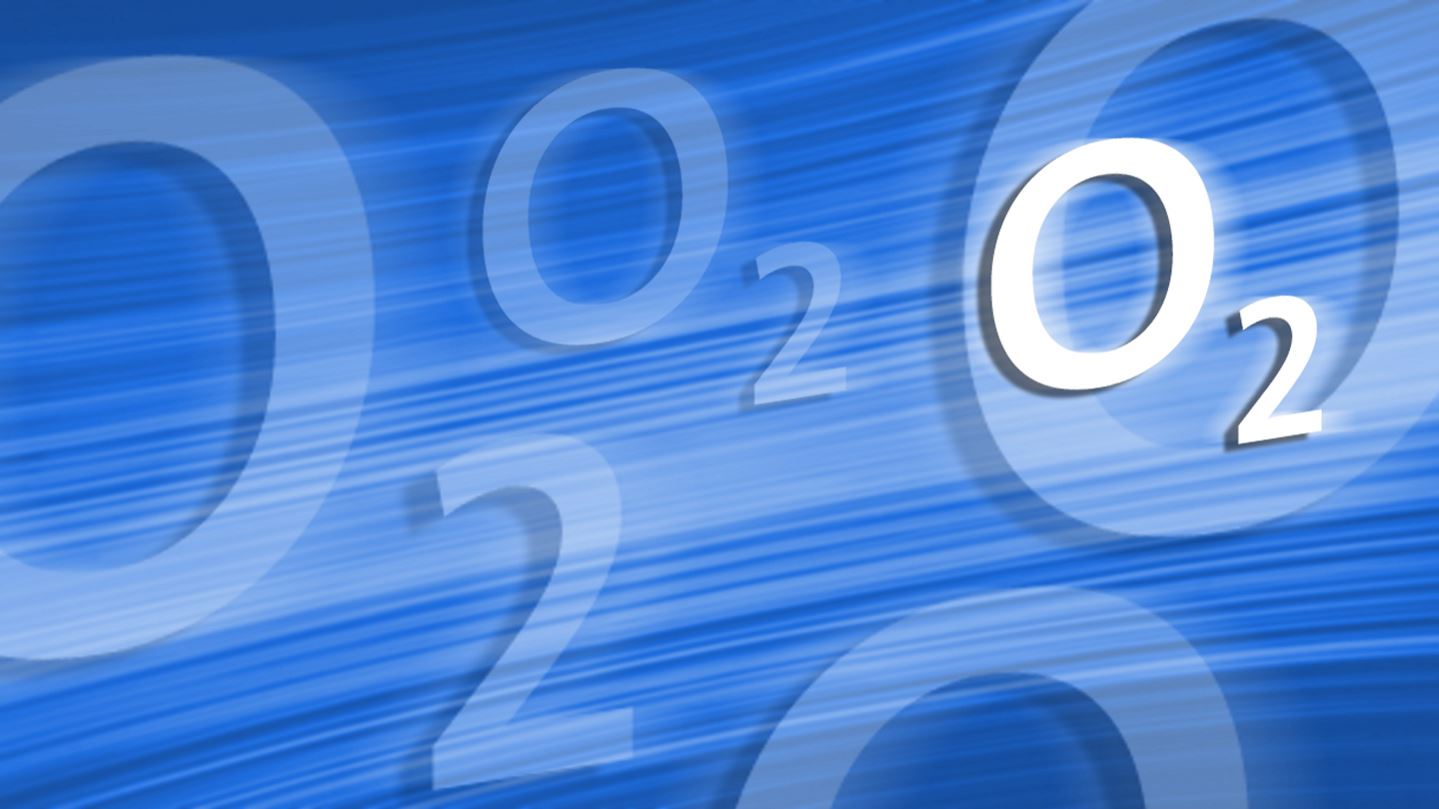 Oxygen (O₂)
The oxidizing gas used for life sustaining and performance optimization applications 
Oxygen is a colorless, odorless reactive gas and the life-supporting component of air. It forms just under 21% of the earth's atmosphere, and is the most abundant element in the earth's crust, mainly in the form of oxides, silicates, and carbonates.
In addition to its use as a respiratory gas for healthcare applications, oxygen has strong oxidizing properties that can benefit many industries by improving yields, optimizing performance, lowering costs and reducing carbon footprint compared to other fuels. Oxygen enrichment or replacement of air also enhances chemical and biological process efficiency.
Applications using oxygen include combustion, oxidation, fermentation, wastewater treatment and aquaculture. Combined with acetylene (C₂H₂) or other fuel gases or with argon (Ar) and carbon dioxide (CO₂), oxygen is also used for metal cutting, welding, scarfing, hardening, cleaning, and melting applications. In the food industry, oxygen is used to maintain a fresh, natural color, for example for fresh meat.
Air Products offers liquid oxygen and compressed oxygen gas in a variety of purities and in various modes of supply around the world thanks to our network of storage and transfill facilities.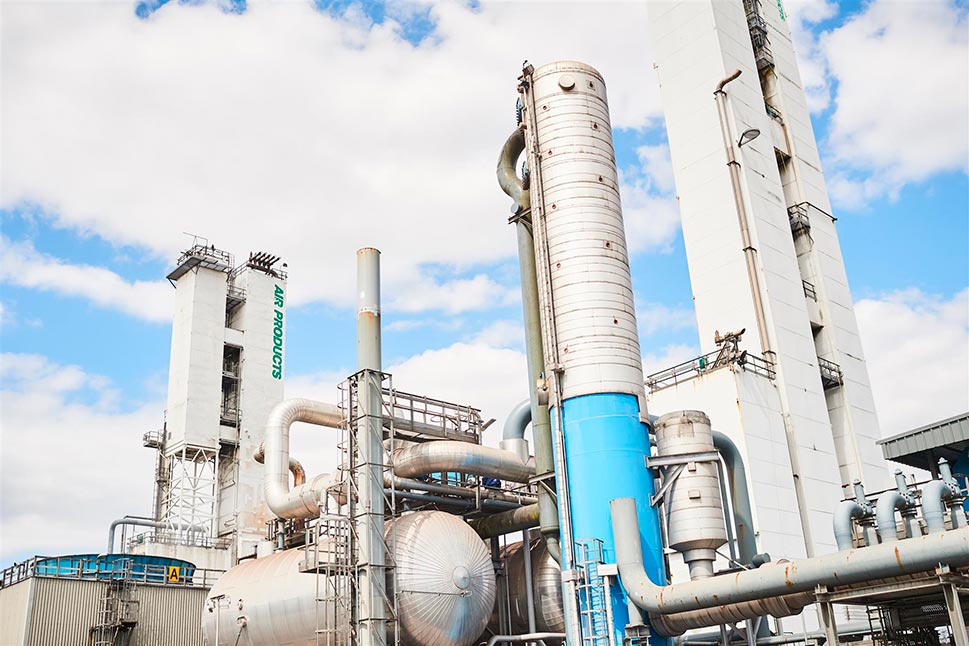 ​Air Products is a World-Leading Oxygen Supplier
Global manufacturer of oxygen
Reliable supply of industrial gases
Excellent record of meeting on-time needs
Industry leader in safety
Technical support when you need it
World-class customer service
Have a question about oxygen?
Get answers to some of the most common questions.
READ FAQS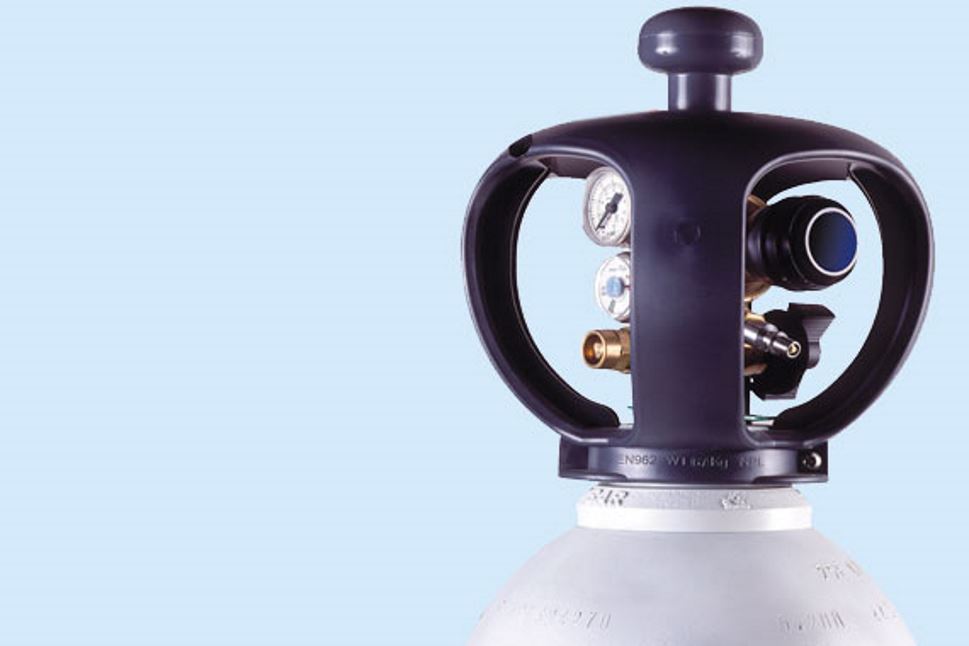 Integra® Oxygen Cylinder and Flashback Arrestor
Safer:
Built in flashback arrestor
Reduced exposure to pressure hazard, built-in regulator controls pressure and cannot be removed
Reduced risk of regulator damage, regulator fully contained within protective guard
Shorter and more stable cylinder has reduced risk of falling
Easier to use:
Smaller, lighter and more manoeuvrable than traditional cylinder
Snap-on connectors (no need for spanners)
Hand-operated on/off valve (no need for bottle keys)
Pre-set flow eliminates set-up time
More efficient
Never buy, repair or calibrate a regulator again
BUY NOW
Transporting Cylinders? Drive Safely and Arrive Safely
There are some basic safety rules to follow when transporting cylinders :
No smoking
Check that cylinder valves are properly closed and that valve caps are fitted
Ventilate your vehicle
Disconnect regulators, hoses and torches, etc.
Secure cylinders properly to prevent them from moving
Go directly to your destination
Do not leave cylinders inside the boot or in an unventilated place
Immediately unload at destination or if stopping for a longer time and store in a ventilated place
For further information, please take a look at the 'Safe Transport of Gas' guide provided by European Industrial Gas Association (EIGA).
SDS Library
Our Safety Data Sheet (SDS) library allows you to search and find the SDS you need--in the language you select.
SDS Library
Download our free Gas Converter app
Convert weight and volume measures for nitrogen, oxygen, argon, hydrogen, helium, and carbon dioxide as well as liquefied natural gas (LNG).