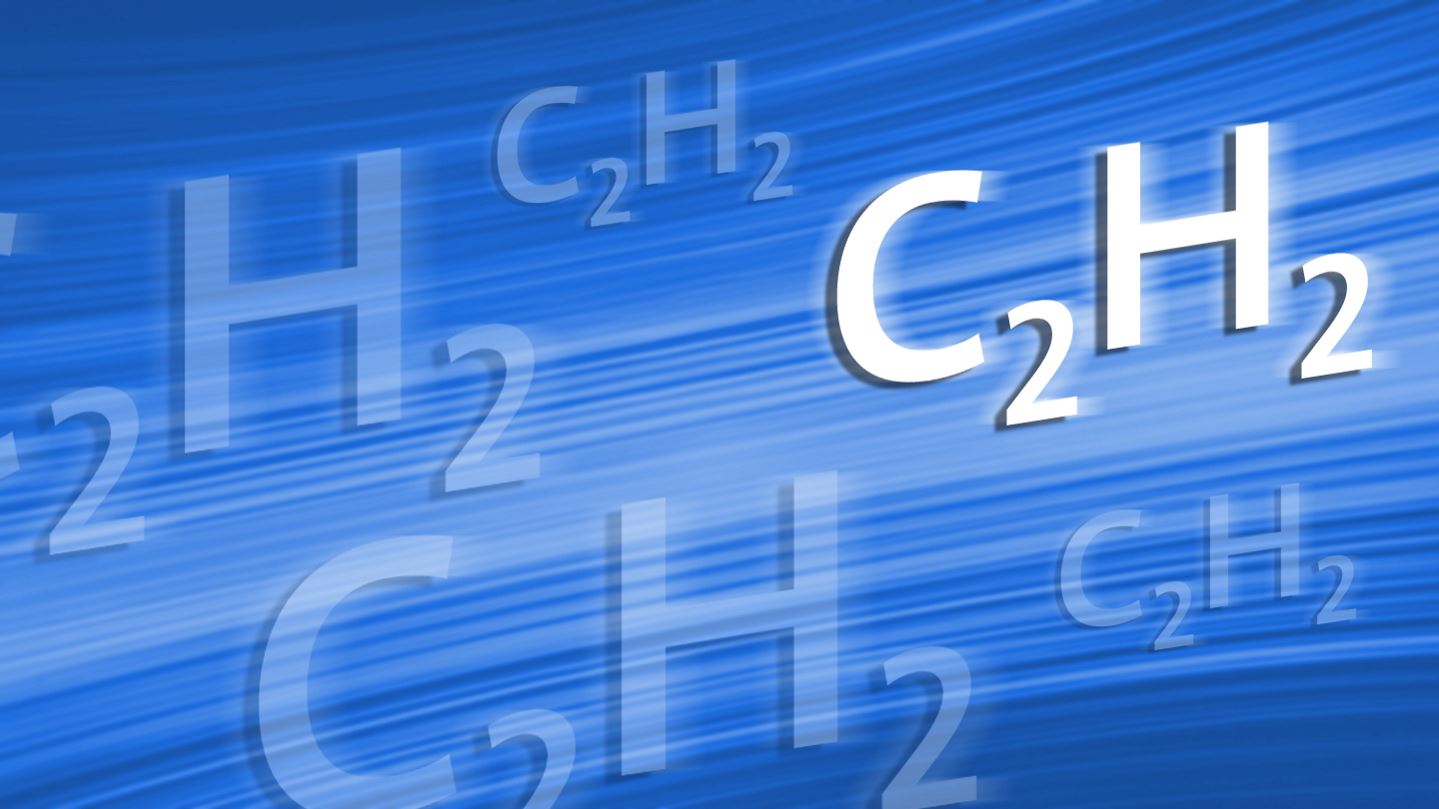 Acetylene (C₂H₂)
The flammable gas for your oxy-fuel cutting, heat treating and torch brazing applications
Acetylene is a flammable gas produced by reacting calcium carbide with water or as a secondary product from ethylene production. Acetylene is dissolved in a solvent in specially designed cylinders filled with a porous mass. Since the gas is dissolved into the mass, it is sometimes called 'dissolved acetylene'.
The exceptionally high flame temperature of acetylene (3100°C) makes it ideal for oxy-acetylene cutting, heat treating and torch brazing. It can also be used in analytical laboratories for organic synthesis and as a flame gas in analytical techniques such as Atomic Absorption (AA) Spectroscopy. Sometimes it is used for chemically-induced flower production.
Air Products offers acetylene gas in a variety of purities and in various modes of supply around the world ranging from cylinders to manifolded packs.
Download The Integra® Cylinder Range brochure
Air Products Offers Acetylene Gas To Suit Every Requirement
Acetylene Integra

®

cylinder – equipped with a quick-fit flashback arrestor, it is safer, easier to use, and saves time and money
Acetylene Premier – ultra high purity gas with reduced phosphine (PH₃)
Full cylinder range – from small portable containers to manifolded cylinder packs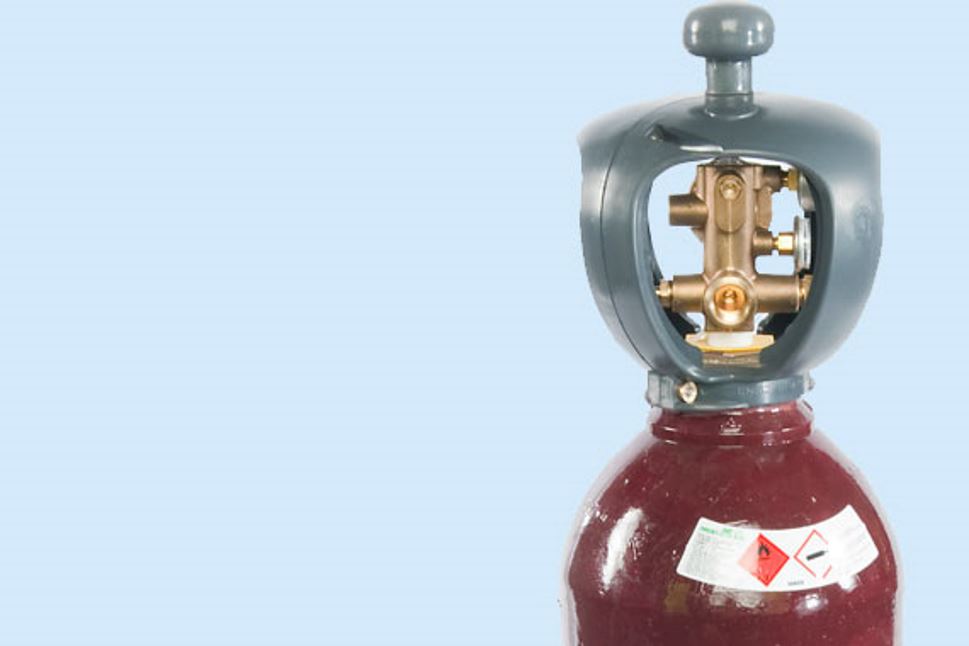 Integra® Acetylene Cylinder and Flashback Arrestor
Safer :
Built in flashback arrestor
Reduced exposure to pressure hazard, built-in regulator controls pressure and cannot be removed
Reduced risk of regulator damage, regulator fully contained within protective guard
Shorter and more stable, cylinder has reduced risk of falling
Easier to use :
Smaller, lighter and more manoeuvrable than traditional cylinders
Snap-on connectors no need for spanners
Hand-operated on/off valve (no need for bottle keys)
Pre-set flow eliminates set-up time
More efficient :
Never buy, repair or calibrate a regulator again
Buy Now
Ask the Expert
"What should I do if I have a problem with my acetylene cylinder?"
Contact us directly to speak to a safety expert
Do not attempt to repair the cylinder or valve
Do not heat acetylene cylinders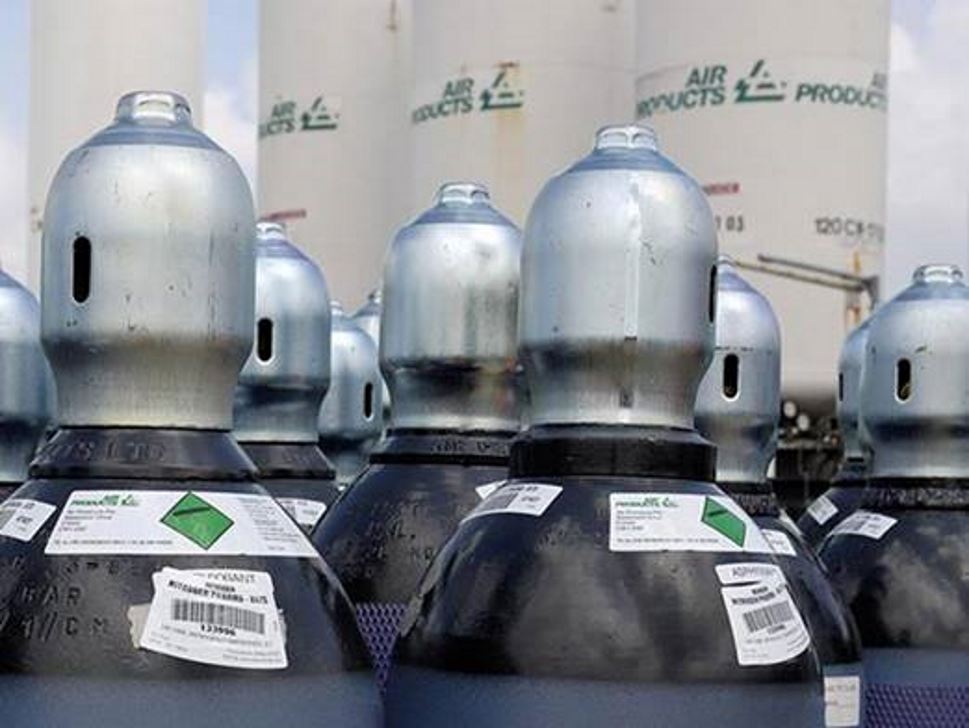 Transporting Cylinders? Drive Safely and Arrive Safely
There are some basic safety rules to follow when transporting cylinders :
No smoking
Check that cylinder valves are properly closed and that valve caps are fitted
Ventilate your vehicle
Disconnect regulators, hoses and torches, etc.
Secure cylinders properly to prevent them from moving
Go directly to your destination
Do not leave cylinders inside the boot or in an unventilated place
Immediately unload at destination or if stopping for a longer time and store in a ventilated place
For further information, please take a look at the 'Safe Transport of Gas' guide provided by European Industrial Gas Association (EIGA).
Download Safe Transport of Gas guide
Supply Options
Air Products can help you determine the most economical supply option for your particular application and geographic location. Industrial gases are typically provided in gaseous and liquid form through a variety of supply systems.
The traditional solution for low-volume gas supply. Cylinders can be supplied in a full range of sizes, pressures and gas purities for a range of gases and gas mixtures. Search our extensive network of distributors in the U.S. and parts of Canada for your cylinder and hard goods supply needs.
A range of gases, technologies and services for metal fabrication, whether you are welding, cutting, thermal spraying, brazing or gouging.