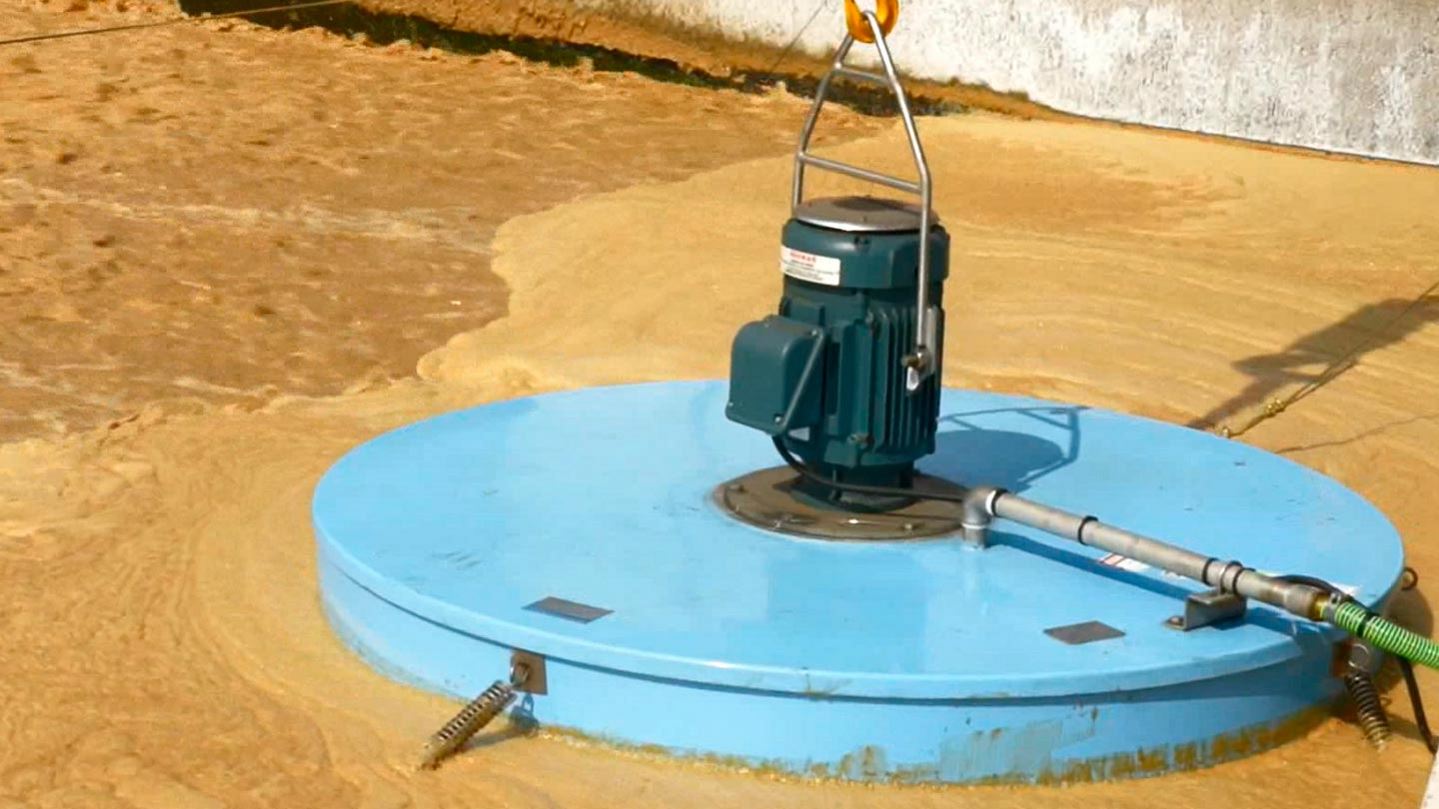 Halia® Mixer Aeration System
Wastewater treatment plant boosting
The Halia® mixer aerator system is a high-speed, direct-drive floating mixer equipped for oxygen injection. The mixer provides top-to-bottom mixing of the biomass and even distribution of oxygen that is injected and disseminated throughout the mixed liquid with the target to maximise the residence time and minimise the coalescence effect for an efficient oxygen transfer.
The Halia® Mixer Aerator is easy to install in an activated sludge basin. As the mixing capacity is independent of the aeration one, the system permits a continuous mixing and sequential aeration.
Download Halia® Mixer Aeration System brochure
​The Benefits of the Halia® Mixer Aerator
Increased treatment capacity
Flexible oxygen supply mode
Minimised capital investment
Surface accessible
Low maintenance requirements
Constant pressure with variable depth
No floor-mounted equipment
Easily retrofitted, wet-installed
Low energy consumption
Looking for extra capacity in wastewater aerobic treatment?
Our experts will help you enhance your wastewater treatment and advise on the best solution for your plant.
Contact us