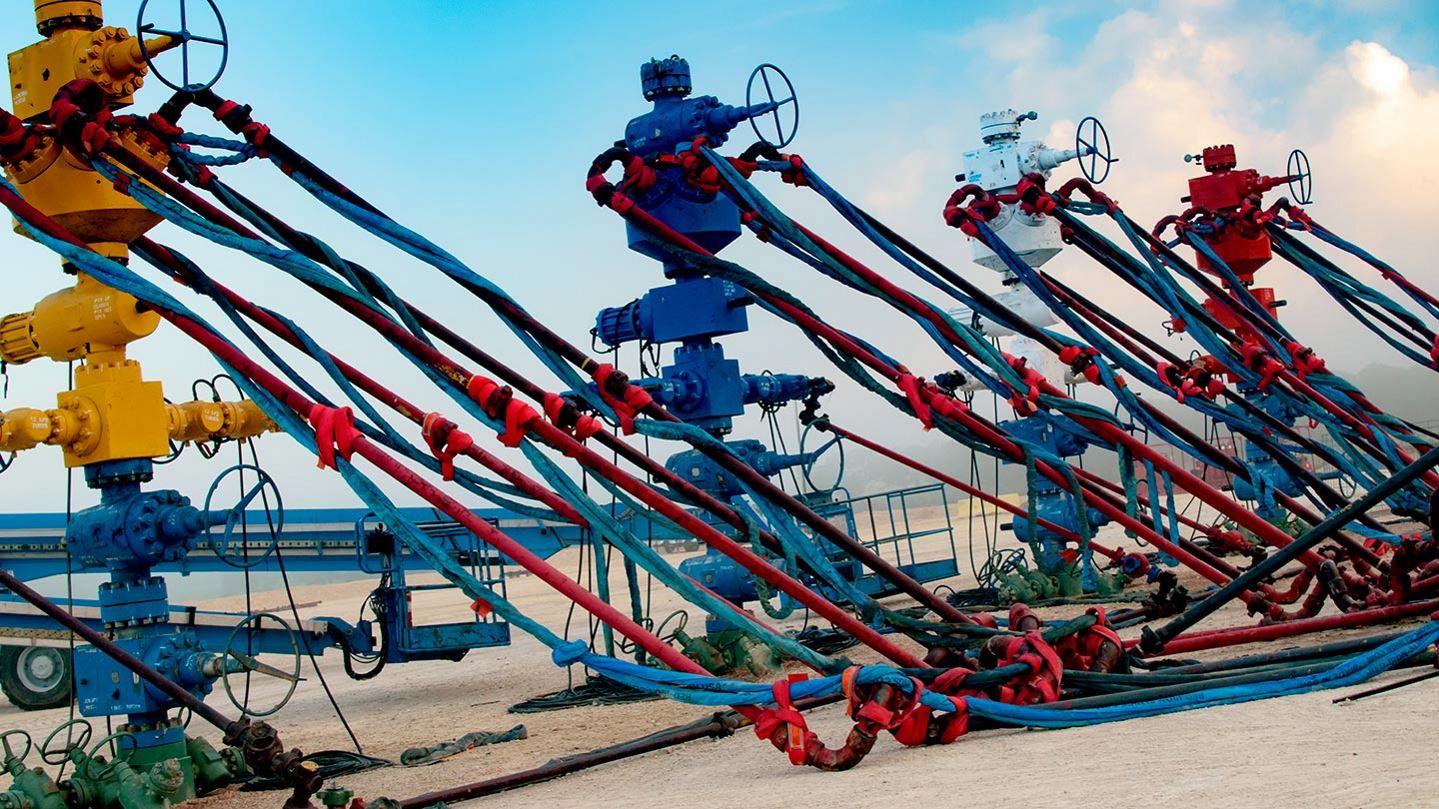 Fracturing for Unconventional Oil and Gas
Nitrogen-assisted fracturing treatments
Nitrogen gas fracking is used for water-sensitive and brittle shale formations because it prevents clay swelling that would otherwise be caused by water-based treatments. Therefore, nitrogen gas treatments produce the best results in brittle shale formations that have natural fractures and stay self-propped once pressure pumping is completed. Due to the low density of gaseous nitrogen, the main applications for nitrogen gas treatments are unconventional formations such as coal bed methane, tight sands, and shale formations.
Download Timely and Reliable Nitrogen Supply for Oilfield Operations brochure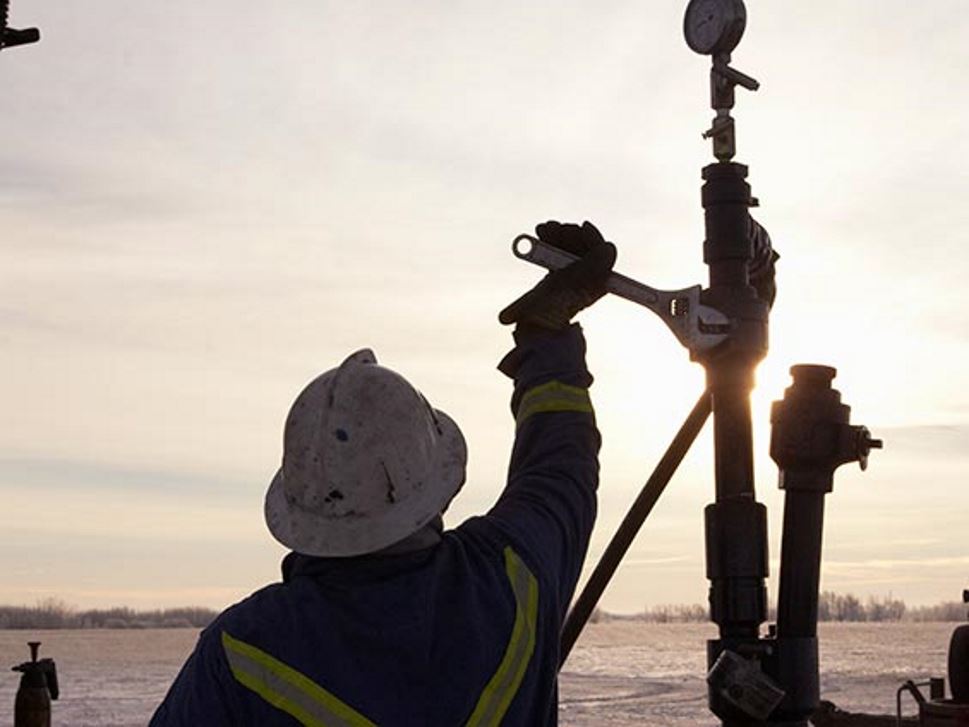 Operational Advantages of Nitrogen Fracturing Fluids
Enables rapid cleanup of flowback fluid
Enhances production in low-permeability and low porosity formations
Beneficial for shallow formations
Beneficial in depleted gas reservoirs due to energizing properties
Excellent alternative to slickwater in water-restricted areas
Reduces water requirements and chemical additives use
Economics and Applicability of Nitrogen for Fracking
"In certain shale plays, nitrogen-assisted treatments have offered superior performance when measured as the estimated ultimate recovery (EUR) of oil or gas compared to slick water treatments. This measure means that the cost of nitrogen-assisted treatments is lowered on a normalized production basis."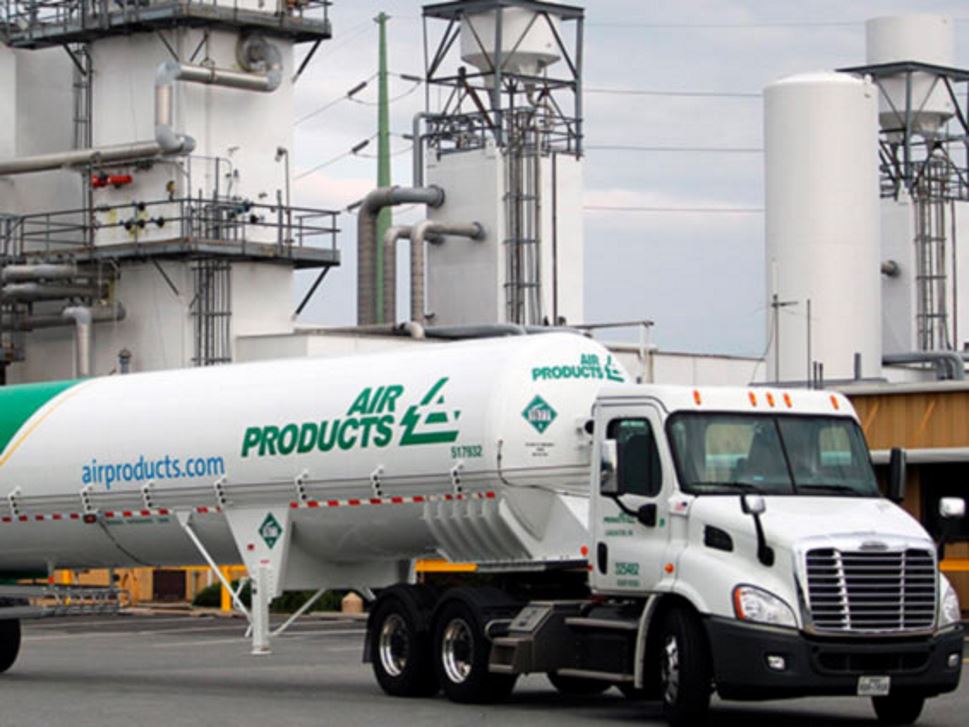 Nitrogen supply where and when you need it
Strategically located industrial gas production facilities
Extensive fleet of tankers and portable storage units
Dedicated customer service team available 24/7
World-class logistics team to ensure a reliable gas supply
Frac coordinator for supply management
National Coverage and Responsive Service for Unconventional Oil and Gas Well Completions
Fast, flexible supply to meet high-volume demand.
Contact our dedicated Oilfield Services team for a quote on nitrogen supply and services.
Contact Us
Contact our dedicated oilfield services team for a quote on nitrogen supply and services.
Contact Us
Gas Supply Options
Air Products gases, typically provided in gaseous and liquid form, enable customers in a wide range of industries to improve their environmental performance, product quality, and productivity.
Useful as a gas, for its inert properties, and as a liquid for cooling and freezing. Virtually any industry can benefit from its unique properties to improve yields, optimize performance and make operations safer.
Delivered by truck and stored on your site either as a liquid in cryogenic tanks or as a gas in high-pressure tubes based on your volume, desired pressure, purity level, flow rate, and operating pattern.