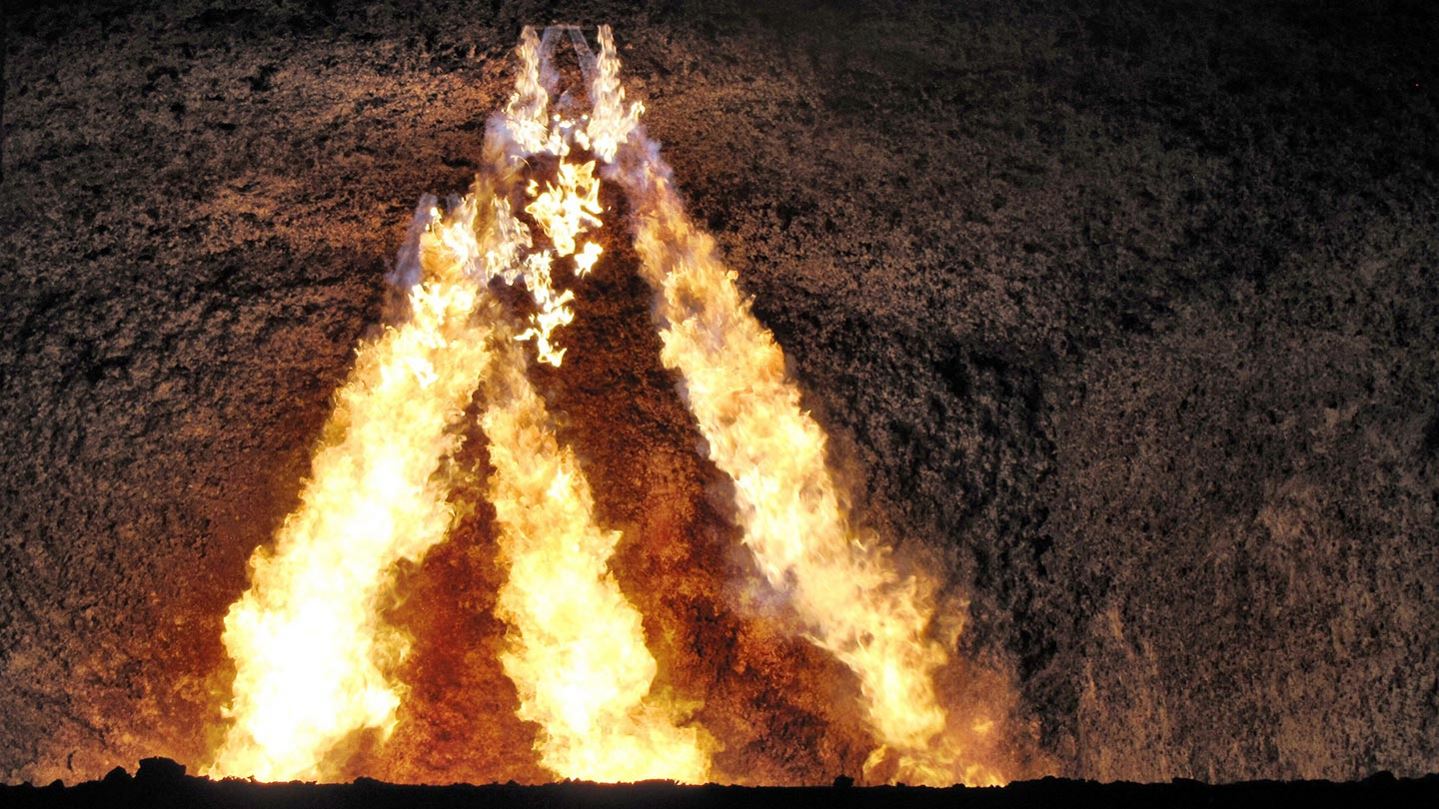 Oxy-fuel Burner Systems for Secondary Non-ferrous Melting
Innovative burner systems, custom-tailored to your specific needs
Air Products combines a history of proven technology with decades of operational know how and experience. Our oxy-fuel systems for secondary non-ferrous melting allow producers to melt more quickly, reduce fuel usage, improve emissions, and maximize the productivity of their operations. Replacing air-fuel burners with oxy-fuel burners eliminates wasteful nitrogen from the process, allowing higher flame temperatures, which deliver much more of the heat from the burner into the process, because much less heat is exhausted from the furnace in the form of hot gases.
Air Products offers oxy-fuel burners designed to work with every type of furnace, whether it's a rotary, rocking, tower, reverb, or tilting furnace. By matching the characteristics of the flame to the needs of each particular furnace design, our technology can deliver maximum benefits with efficient use of oxygen and fuels such as natural gas.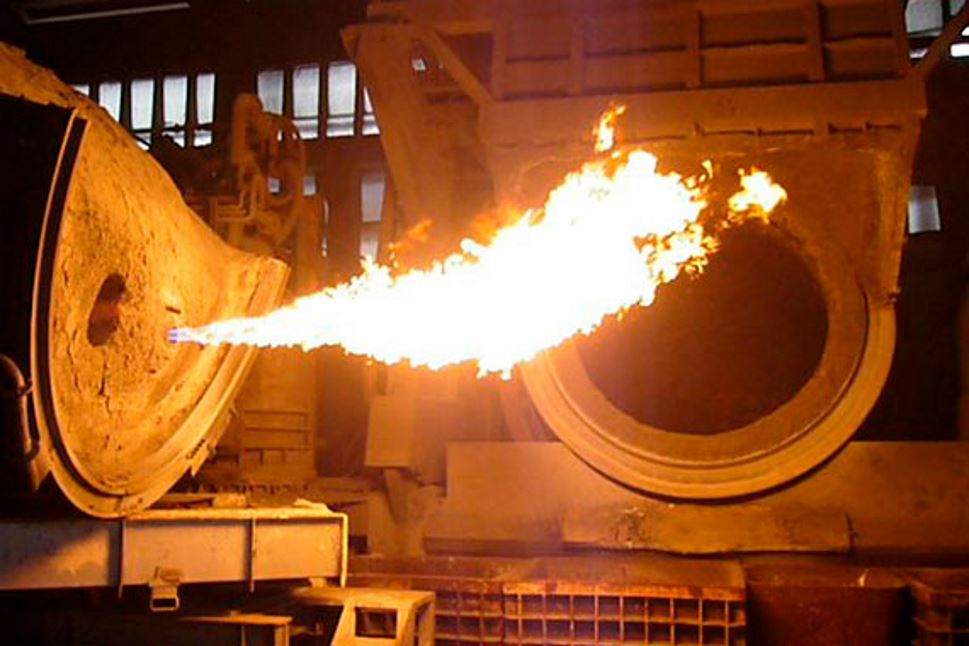 ​Innovative Solutions and Operational Excellence
Air Products continually innovates burner technologies with a variety of flame shapes, heat release profiles, and mounting configurations to meet the varying needs of secondary melters. In addition, we use optimization algorithms, to standardize production cycles and improve repeatability.
Air Products' offerings that feature Process Intelligence use sensor and communications technology to monitor and control our gases and equipment, as well as track key process parameters. Your personnel can remotely access this data for improved process understanding.
ADVANCED CLEAN ENERGY LABORATORY—VIRTUAL DEMONSTRATIONS TO GLOBAL LOCATIONS
The Advanced Clean Energy Laboratory is our newest demonstration facility, capable of facilitating development and full-scale testing of combustion systems using actual customer fuels. Plus a remote video imaging systems enables real-time participation in testing via the Internet.
Transient Heating Oxy-fuel Burner
With Air Products' patented Transient Heating burner, you can achieve more even heating throughout your reverb furnace, eliminate cold zones, and maximize melt rates.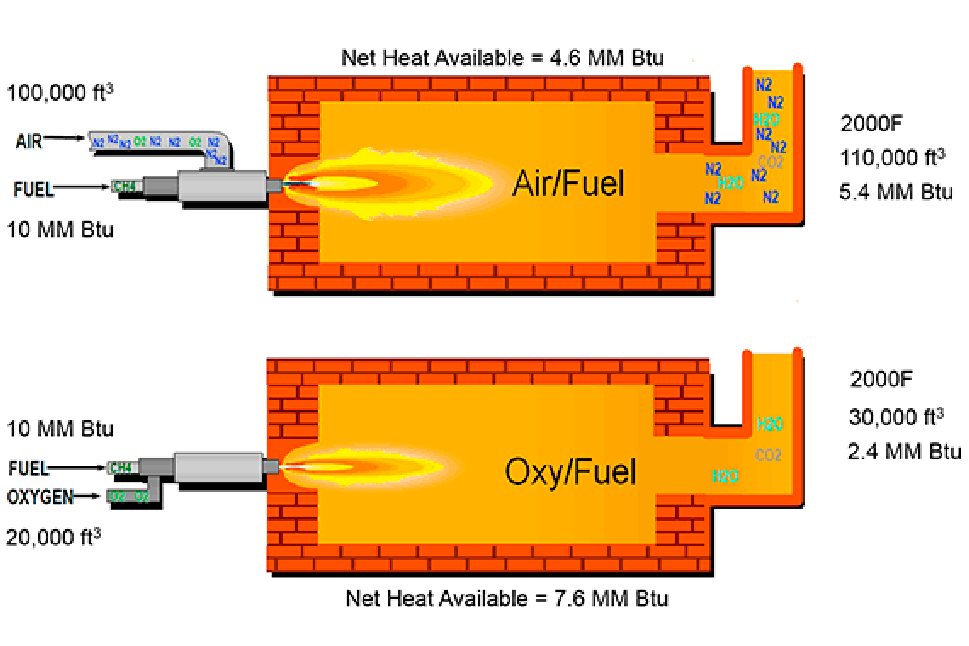 Available Heat Comparison: Air-fuel vs. Oxy-fuel Combustion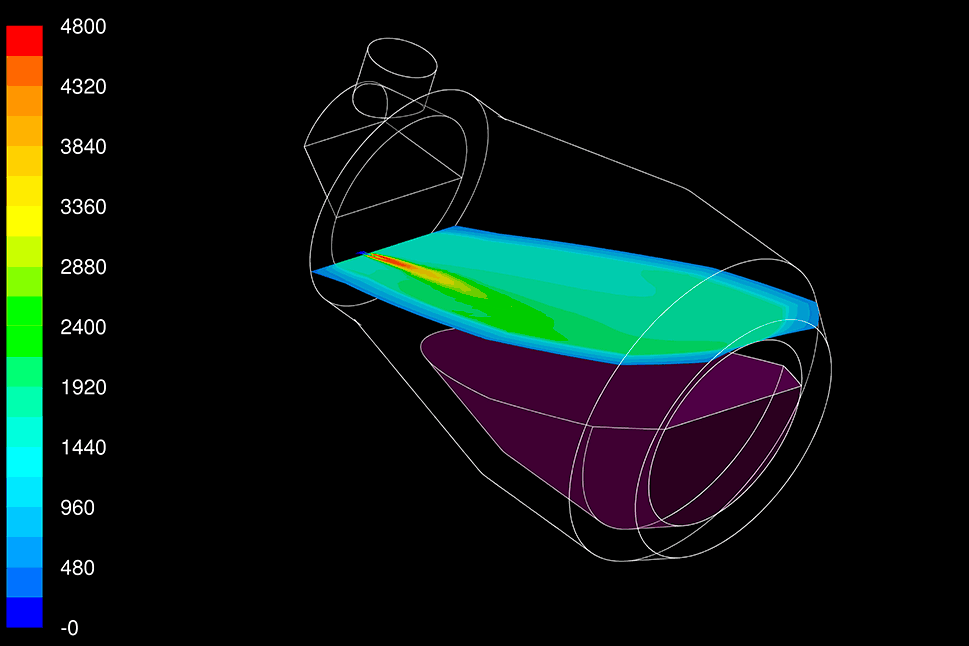 Proven Computational Fluid Dynamics Modeling Services for Secondary Non-ferrous Melting
Computational fluid dynamic (CFD) modeling can be a powerful tool to assess and optimize your process. We have extensive in-house CFD modeling capabilities that can help evaluate and investigate ways to increase productivity and reduce costs with burner selection and furnace updates customized to your specific operational goals.
LEARN MORE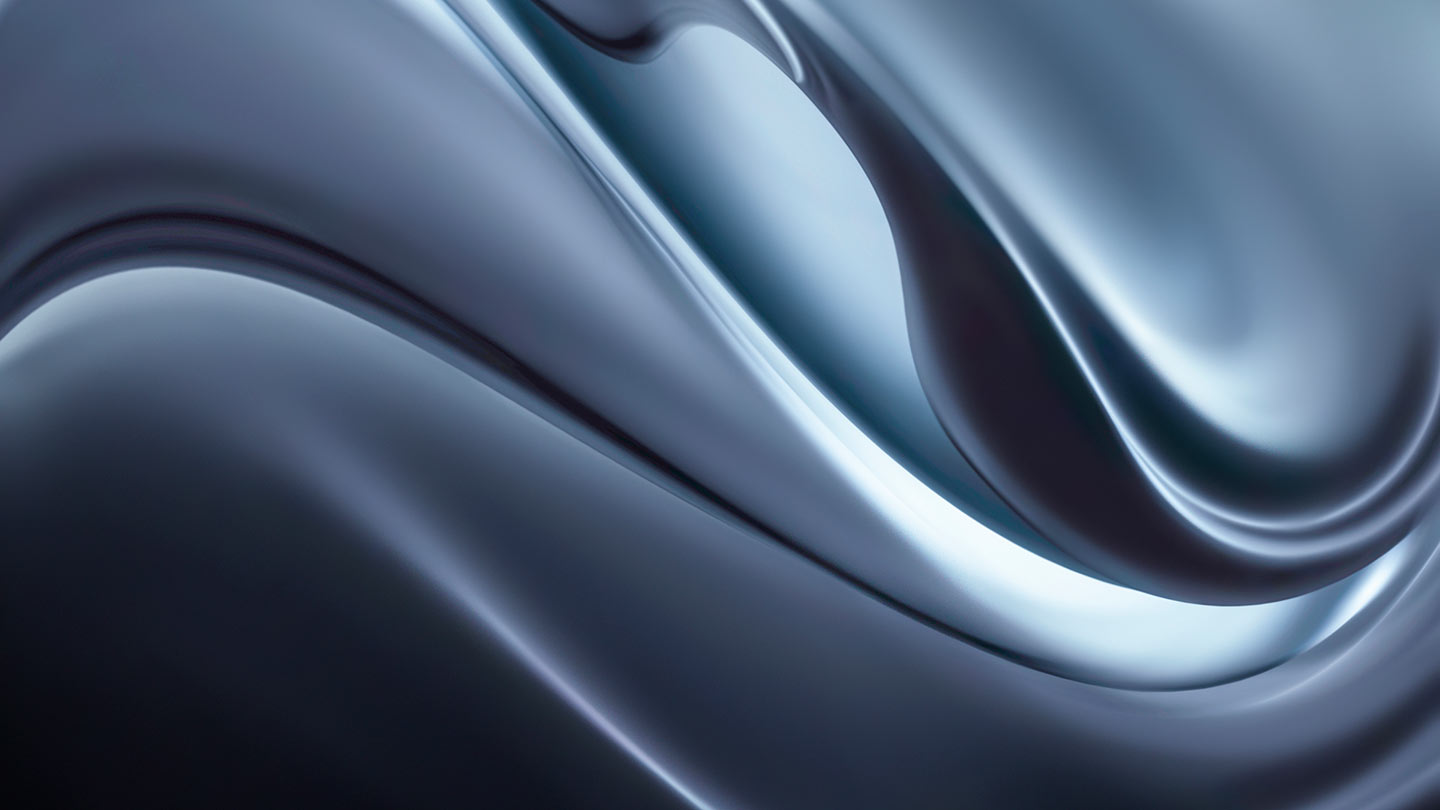 Case Studies
Relationship generates 25% more product for regenerative reverberatory furnace
High yields achieved for forward thinking secondary aluminum producer
Hotter and cleaner process for aluminum RSI producer
Increasing yield and production in a successful secondary aluminum plant
Maximizing precious metal productivity
Continuous cast copper rod manufacturer increases amount of scrap use
Secondary aluminum processor sees company-wide improvement after thorough review
Count on Air Products' expertise…
We can help you determine the optimal solution to your operational challenges and suggest ways to boost your production.
CONTACT US TODAY!